Books

"Child of Satan, Child of God"

Susan's 1977 autobiography, titled "Child of Satan, Child of God" (the title was not Susan's choice) went out of print in the 1980's. We have been able to have it reprinted and made available through Amazon.com. The new printing contains eleven new pictures not in the original printing. Here's the new cover .

Click here to find "Child of Satan, Child of God" on Amazon.com

Chapter 1 - Manson

I gasped for breath and felt the dampness of perspiration across my lower back. Standing for a moment inside the door of the big brown house, I heard the pounding of my heart. There was a slight ringing in my ears. I was stoned.

The hallway was darkening in the late afternoon. No one was in sight. Faintly I heard music. "Someone's singing," I thought. I exhaled noisily, then stood still and listened. Somebody was singing upstairs. Delicate guitar patterns formed around the voice. I wondered. "No one here plays like that."

I waited, and my eyes adjusted to the dimming light. "Where is everyone?" I heard myself ask. My scalp suddenly tingled, and I felt goosebumps rise on my bare arms. Maybe the police had beaten me back to the house. They were really hot after Tom. I smiled. I had given them some chase.

Now what? I climbed the stairs slowly, my bare feet silent on the carpeting and my short skirt swishing barely audibly back and forth across my thighs. I turned to the left at the top of the stairs. The music came from the big living room. Passing through the massive, oak doubledoors, I was startled. My eyes landed instantly on a little man sitting on the wide couch in front of the bay windows. The fading sun's rays slanted through the partly opened curtains behind him, throwing his features into shadows. But I could see he was singing, his eyes seemingly closed. Without moving his head, he opened his eyes and stared directly into my face. I stared back.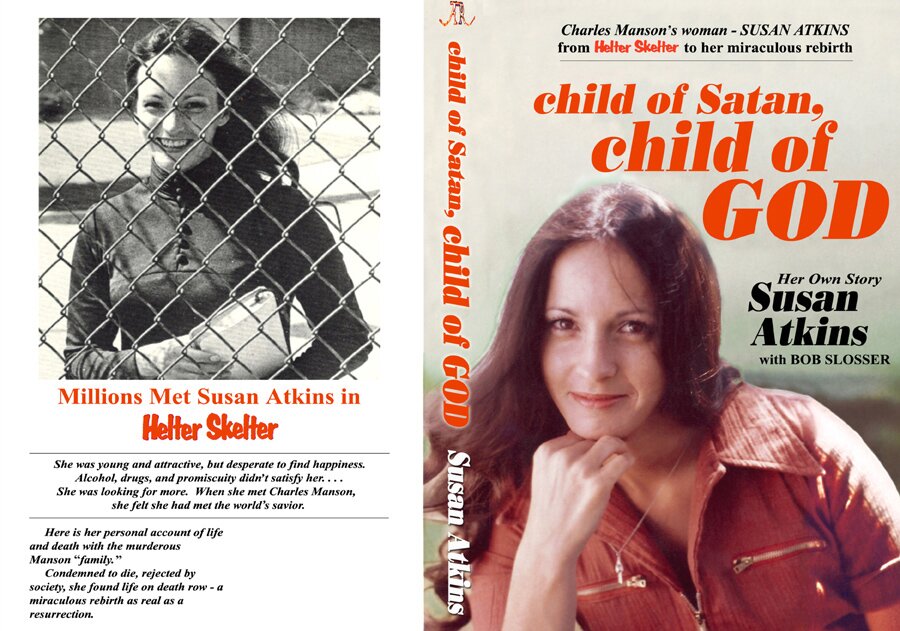 "The Myth of Helter Skelter"
In response to the constantly changing and evolving stories told by the District Attorneys over the years, I tried to get Susan to document what she saw not just during the summer of 1968 to the fall of 1969, but during her trial as well. This was a particularly distasteful subject to Susan and she only consented in the hope that it would help to dispel the misconceptions about the case and make it less a subject of obsession to misdirected young people.
Susan never got a chance to finish proof reading this copy, especially the early chapters. But she felt the later chapters, particularly the chapters describing the trial, were very accurate.
Click here to find "The Myth of Helter Skelter" on Amazon
Chapter 1 - The Slow Easy Road to Disaster
At the age of thirteen my mother was diagnosed with inoperative cancer and I "inherited" a family of five. I would come home from junior high school and begin cooking, cleaning, and washing for my father, two brothers, myself and my bed-ridden mother. I was also the one who had to give my mother the morphine shots as she slowly passed away over the next twelve months. Upon her death my father increased his drinking until eventually, around my sixteenth birthday, he left one day and never came back, abandoning me and my younger brother to fend for ourselves.
By the age of nineteen I'd survived a series of nightmarish episodes to finally find a moment of stability among a group of people living in San Francisco in the counter-culture environment. At the time this was not a terrible place to be. Janis Joplin lived next-door. Mama Cass of The Mamas And The Papas taught me how to make BLT's. We were not "deviants," we were part of the artist subculture of the era.
That brief moment of stability ended when my friend Ella-Jo and I came home one day to find my place empty – my boyfriend had been arrested and once again I found myself completely broke and on my own. After three long years of fighting to survive and find some stability I was right back where I'd started. I didn't even have a place to sleep.
But Ella-Jo said it was okay, I could stay with her. And that's when I met a group of her friends who were all going down to Los Angeles for the summer. Ella-Jo said it ought to be great. She said I'd already met one of the guys ¾ he had an old school bus and they were going to just pack it full of people and head off.
It sounded good. It was the summer of 1967. Young people were moving around and hitchhiking about the country. I'd been in San Francisco for a year or two and the prospect and starting over from nothing again didn't sound very compelling. How bad could a summer trip to L.A. be?
Hindsight is always perfect - I should have stayed in San Francisco.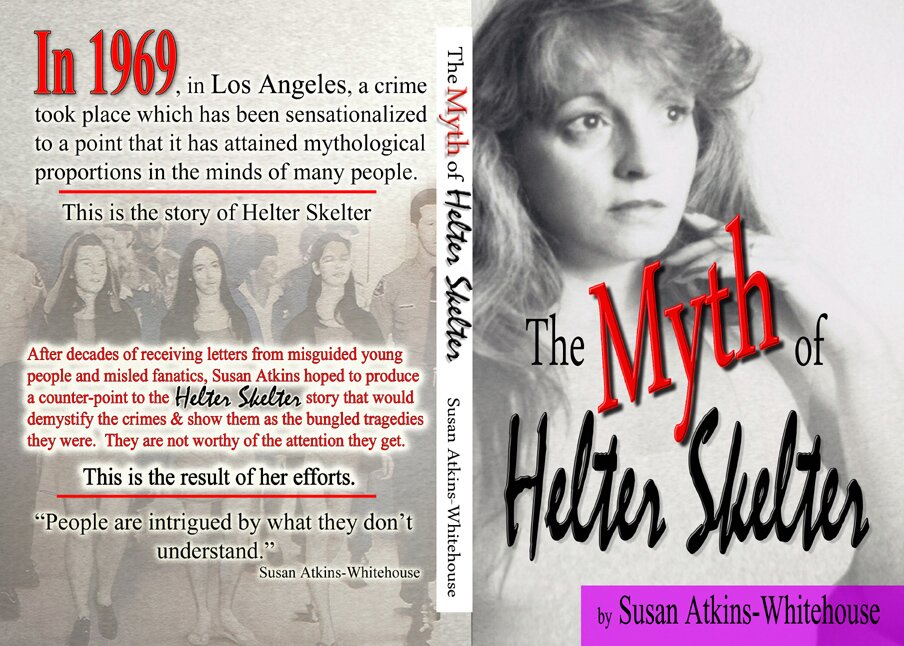 "The Dove's Nest Newsletters"
The Dove's Nest Newsletters is a collection of 62 Christian newsletters written by Susan between 1996 and 2002, while incarcerated. Susan was born again in 1974 and spent the rest of her life fulfilling the Great Commission - to bring the Word of the saving Grace of our Lord and Savior Jesus Christ to the world.